Our Very Favourite Things of 2020
Posted December 17th, 2020 by Urban Legal Recruitment
Our Very Favourite Things of 2020
Whether you ascribe to its religious meaning or not, Christmas has traditionally been about giving, and giving is universal – something we can all do. It is not about how much you spend, it's about making the recipient feel seen, known, and cared about.
Here are 12 things that have definitely brightened our year at ULR. We hope there is something on this list that can bring comfort and joy to you or someone you care about.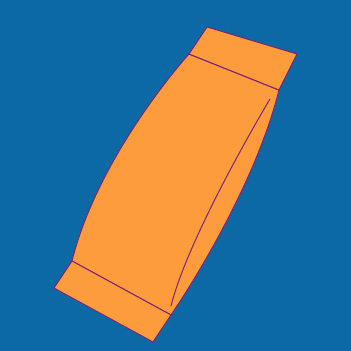 Our Favourite Healthy Treat
Little Tucker – vegan, gluten, dairy and refined sugar-free treats and snacks that taste like the 'real' (less healthy) thing without any fillers or preservatives. We love their peanut butter balls as a pre-workout treat –filling and energizing for that perfect boost. Actually, we've yet to meet a Little Tucker treat that we don't love.
Owner Laura grew up in an Italian family in Australia and, after moving to Calgary, created Little Tucker in 2015 for local farmers' markets. Tucker is Australian slang for food describing the nourishing food Aborigines harvested from the land such as berries, nuts, and roots.
Laura is passionate about the magic of simple, wholesome ingredients that nourish both your mind and body and believes that beautiful, healthy food can be delicious and guilt-free.
You can find Little Tucker delicacies in over 1200 stores across Canada, as well as ordering online through their website or Spud.
Our Favourite Indulgence
Crave Cupcakes – well, the name says it all. Once you've had one, you're hooked so what more is there to say? Well, actually, they now also offer bake-at-home kits that include cake mixes and frostings so you can pass off these wonderful treats as your own (OK, maybe not).
Crave co-founders Carolyne and Jodi grew up on a family farm in High River and learned from the best – grandmothers, aunts and a mom who not only taught them how to bake, but passed along values of quality, honesty and integrity.
They opened their first bakery in Kensington in 2004 today they have six bakeries and a team of 100 people.
At ULR we love Crave's mission to enrich people's lives through exceptional, home-style baking and their commitment to ensuring a positive work environment for their employees through extracurricular team building activities, comprehensive health benefits, and training for all positions.
Check out their amazing Christmas menu (so much more than cupcakes!). You can order online, and delivery or front door pickup is available.
Our Favourite Coffee
DeVille Coffee brews, in our opinion, Calgary's best coffee. Using the finest direct trade coffee beans, this java is bold (just the way we like it at ULR) but smooth and never bitter.
Friendly, knowledgeable baristas handcraft every latte and espresso drink with great expertise, and when you visit (which can happen soon again, we hope!), you are never rushed. DeVille's calm atmosphere is perfect for a business coffee or lunch with a great selection of sandwiches, salads, in-house baking – and wine and beer when you need a little something more.
Calgary locals Paul Brassard and Mark Nolan met at Joey Tomato's in Eau Claire while both attending SAIT. After having wandered into a Caffé Artigiano shop in Vancouver Paul fell in love with "really good coffee" and in 2008, Paul collaborated with Mark to open the first Deville Coffee in Calgary.
Today there are seven locations in the city, and for those of you who prefer to brew your own, you can order your 'fix' directly from their site.
Our Favourite Take-Out
10 Foot Henry Restaurant – a vegetable-anchored food experience that "bridges the gap between what you should be eating and what you really want to eat".
Vegetable-anchored means the stars of the show are the vegetables, with fish and meat playing supporting roles.
Our favourites are the tuna crudo, kale Caesar, and beet salad. Oh, and their pasta. But really, everything is delicious, and we've never been disappointed in anything they serve. They also have a great selection of desserts, wines and beverages. The other thing we really love is that all their take-out containers and cutlery are biodegradable.
Due to COVID-19, in-house dining is currently closed by take-out is available nightly from 4:00 p.m.- 9:00 p.m.
Our Favourite Winery
8th Generation Vineyard has, hands down, the best Rosé on the planet! We have no words to truly describe this incredible wine except to say ORDER EARLY. They absolutely will run out come mid to late summer as they only produce a limited amount.
8th Generation began in 1783 when Christian Schales planted his first grapes in the small Rheinhessen Village of Dalsheim. Today, 8 generations later, the story continues in British Columbia's Okanagan Valley.
ULR loves 8th Generation's approach to sustainability – both regarding the land and how they make their wines (without any wine treatment products). "Our goal is to press the grapes in the gentlest way and ferment the pre-clarified grape juice into wine. As it has been done for millennia. Clean and precise."
Their wines are also vegan friendly as they do not use any animal by-products.
Shipping is always free on 12 bottle purchases, which of course, we always order with a friend, cause, really, who needs two cases of wine. Really.
Our Favourite Piece of Home Gym Equipment
Peloton's mission is 'to bring together technology and design to connect the world through fitness, empowering people to be the best version of themselves anywhere, anytime'. Our mission is to burn all those calories to make room for more!
We love Peloton because it offers so much more than a great workout with best-in-class instructors and the ability to connect with a community of uplifting people in a positive environment (you can even virtually high-five other members). You can 'bike' anywhere in the world – how does an invigorating ride in sunny Hawaii sound on a frosty winter morning? Beyond biking, the app includes strength training, meditation yoga, barre classes, and much more.
Peloton's "Artist Series" is a direct collaboration and partnership with artists like Beyonce, BonJovi and Billy Joel, where you will see the entire soundtrack featuring the tunes of the artist during your workout. You can also, of course, use your own playlist
And once you hit 100 workouts of a certain type (for example, 100 cycling workouts completed), you are eligible for a Peloton Century Club Shirt (you might be surprised how motivating this can be!).
Peleton also makes it easy to take care of your physical and mental health with a free 30-day trial and monthly payment plan.
Our Favourite Armpit Stick (or Cream)
Routine Deodorant – this effective, aluminium-free deodorant is not only locally (Calgary) made, it's long-lasting and doesn't stain clothes. Routine is plant-based, made with beeswax, essential oils and natural clays for absorption. It comes in a stick or refillable jar.
Neige and Pippa are former smelly sisters (self-described!) who "needed an antidote to our own unfortunate natural musk." Unable to find an effective, natural deodorant, they created one.
Routine Deodorant now comes in 13 scents and 5 formulas including vegan, sensitive skin (baking soda free), and activated charcoal. Their newest addition, The Class, is crystal charged with an amazing luxury scent.
Our favourite scents at the moment are Superstar and Moon Sisters – and we love what Johnny's Cash and Reuben and the Dark and Stormy does for the men in our lives.
Routine's FAQs has a complete listing of vendors or you can purchase online.
Our Favourite Candles
Tofino Soap Company – we love, love their candles because they burn cleanly, are long lasting and smell clean and natural (and not like chemicals!). One of our favourite scents is The Woods with notes of cedar, balsam fir, vetiver, spruce and sage – the next best thing to taking a walk in the forest. We also love Calm, a soothing blend of lavender, vanilla, coconut, calendula, chamomile – perfect for recovering from a hectic day.
Made on Vancouver Island with non-GMO soy wax and naturally sustainable coconut wax, these candles are 100% vegan and scented with pure therapeutic essential oils. They're handcrafted in small batches to ensure the highest quality and craftsmanship.
The other benefit is this company is very eco friendly - all packaging is over 80% glass and the rest is recycled, repurposed or biodegradable. Each ceramic vessel is unique and handcrafted by local artist Karla Strickland so it can be repurposed for a variety of uses: tea, coffee, as a planter or to store cosmetics.
Tofino Soap Company also produces essential oils, skin care, hair care, and of course, soap. You can order online, and Canada-wide shipping is free with orders over $75.
Our Favourite Masks (not the spa kind)
Constellation Apparel designs and creates functional, season-less linen wear on Salt Spring Island and Vancouver, BC. We love their 100% linen masks (obviously a new addition to their line) because they provide lots of coverage, come in various sizes, are comfortable and wash well. The exterior is created from %100 linen and the lining is soft cotton jersey, and the masks come in a variety of colours to coordinate with almost any outfit.
What we really love about Constellation Apparel though is that they believe in 'slow fashion', which means they ensure their employees make a living wage and are able to take the time to create quality products.
You can purchase them online from their website or Etsy Shop.
Our Favourite Art Gallery
Herringer Kiss Art Gallery is located in Calgary and carries a wide selection of Canadian artists. At ULR, we believe beautiful works of art are good for the soul and our current favorites are Lauren Walker, Eric Louie and Fiona Ackerman. However, there are a number of emerging, mid-career and established contemporary artists from across Canada and the US represented at the gallery.
Deborah Herringer Kiss, who established the gallery in 2002, has been working in the Calgary visual arts for over 20 years.
Supporting Canadian art and artists is more important than ever. One of the things we really love about this gallery is that they make fine art accessible, regardless of budget. They offer purchase and payment plans, and this year they have curated a selection of works under $50, under $250, under $500 and under $750 so you can start your (or someone else's) collection any time.
You can purchase safely in the gallery as they have remained open with all COVID-19 safety protocols in place. The gallery is located in the neighbourhood of Sunalta, they have over 3,000 square feet of exhibition space, free street parking and are across the street from the Sunalta LRT station.
Alternatively, you can purchase through their website.
Our Favourite Footwear
Laurentian Chief Moccasins – like wearing clouds on your feet, these super comfy and durable moccasins are inspired by Indian art, handcrafted out of leather, suede or wild moose hide, and come in in both soft and rubber soles.
Eugene Cloutier is a Canadian company that has been manufacturing these moccasins, as well as slippers and mukluks, since 1945 in celebration of North American indigenous culture.
Laurentian Chief footwear is hand-finished with the utmost care to ensure consistent quality and a special attention to details. It is inspired by the footwear worn by Aboriginal and American Indian tribes and is 100% manufactured in Canada with locally sourced materials. They come in many colours, styles and sizes – your biggest issue will be choosing just one!
The Banff Trading Post has a great selection and you can also buy them online.
Our Favourite Books of the Season
Laura Lynne Jackson is the author of The Light Between Us and Signs and a certified psychic medium (yes, they can be certified!). She has opened our minds and hearts with enhanced awareness at a time when we all need more hope and light in our lives.
Most of us have experienced unexplainable synchronicities and events in our lives but didn't have the awareness to understand the message. This infinite way of thinking goes beyond what we experience with our five senses and is liberating and empowering.
Laura Lynne believes "if we don't look at the wealth of evidence that has surfaced in recent years about the endurance of consciousness—we are shutting ourselves off from a source of great beauty, comfort, healing, and love in our lives."
We hope you enjoyed Urban Legal Recruitment's Very Favourite Things of 2020. We wish you and your loved ones a safe and serene holiday season. We look forward to putting this somewhat unsettling year behind us and welcoming a new year full of promise and positivity.
Life. Career. Opportunity Awaits. Urban Legal Recruitment does more than place candidates. We invest in their future by nurturing relationships - helping them define and navigate their career paths over the long-term.

If you have any questions, are considering a change, or just want to chat, we would love to hear from you.

At Urban Legal Recruitment, we have experienced, along with our clients, the impacts of COVID-19. We've made the necessary adjustments to ensure the safety of our team members and our clients.